SCAN Antenna A/S is introducing a new program of antennas designed for IoT and M2M applications. All cellular bands as well as GNSS and WiFi can be included – just select the version that suits you the best. The antenna is designed for outdoor use, but works equally well indoors.
A family af antennas
Different mountings
Hole mounting
Adhesive
Magnets
Different cables and connectors
Bespoke cable lenghts
Connectors as you prefer it
Extendr® 1
New family of antennas - 2G/3G/4G/5G - WiFi - GNSS
All the antennas in the family can be mounted on both conductive and non-conductive surfaces.
All the antennas can be mounted in one of three different way:
Adhesive where you use the double-sided adhesive tape that comes with the antenna.
Bolt-on or through-hole mounting e.g. on a car roof or externally on control-box in any utility network.
Magnetic for either temporarily installation or installations where adhesive installation is not enough.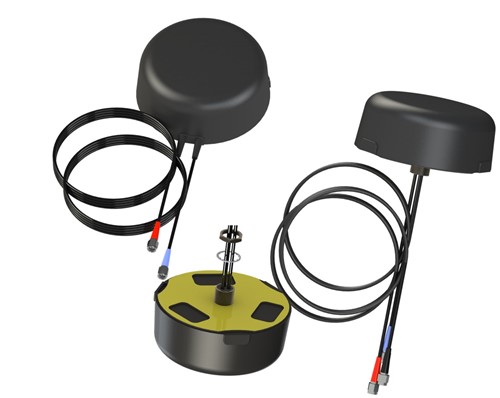 Both the through-hole and the magnetic versions have adhesive tape in the package as well. This tape secures IP67 when mounted correctly e.g. on a car roof.
You can place your order now at order@scan-antenna.com.